photograph by Sharon Pilkey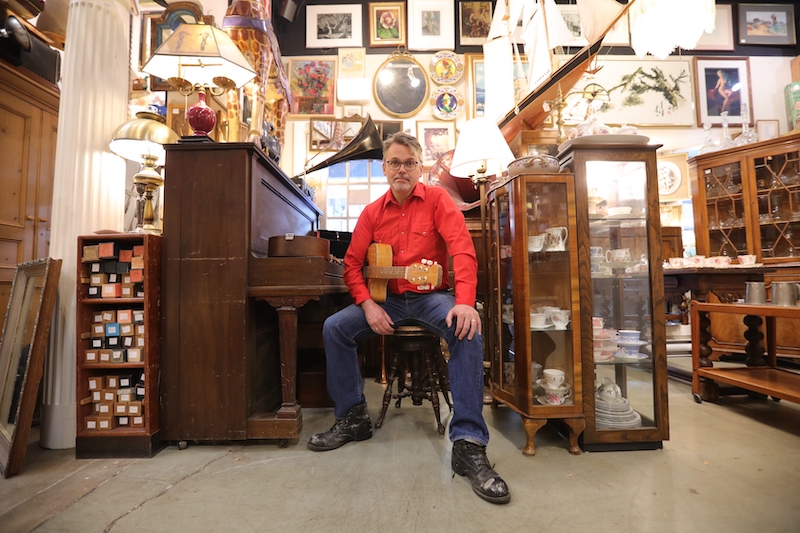 Daniel Cook is a singer songwriter who fuses contagious melodies with timeless stories creating a fresh brand of Original West Coast Roots Music, and a guitarist who blends melody and minimalism into a sweet mix of jazz and country guitar traditions.
For over twenty-five years Daniel has performed, written and recorded with a multitude of original BC bands, including: Ngoma, East Vancouver's quintessential hippy dance, drum, party ensemble; Bangers, one of Vancouver's first instrumental acid jazz collectives; Lawnmower, a subterranean power punk trio; Solid 7, Victoria's funk odyssey with Kia Kadiri & friends; Washington & Cook, a Funkified Urban Jazz partnership with Maureen Washington; and Daniel Cook & The Radiators, an all-original roots band.
As a singer songwriter, Daniel released his first solo album, Comfy Couches, in 2013. It was produced by Joby Baker and the title track was nominated for Roots Song of the year at the 2014 Vancouver Island Music Awards. Recognised as a talented songsmith, 'Penny' received second place at the 2014 Islands Song Writing Contest. Daniel continues to make a powerful musical mark as a singer songwriter in the West Coast Roots tradition.
Click here to stream and download music      https://danielcookmusic.bandcamp.com