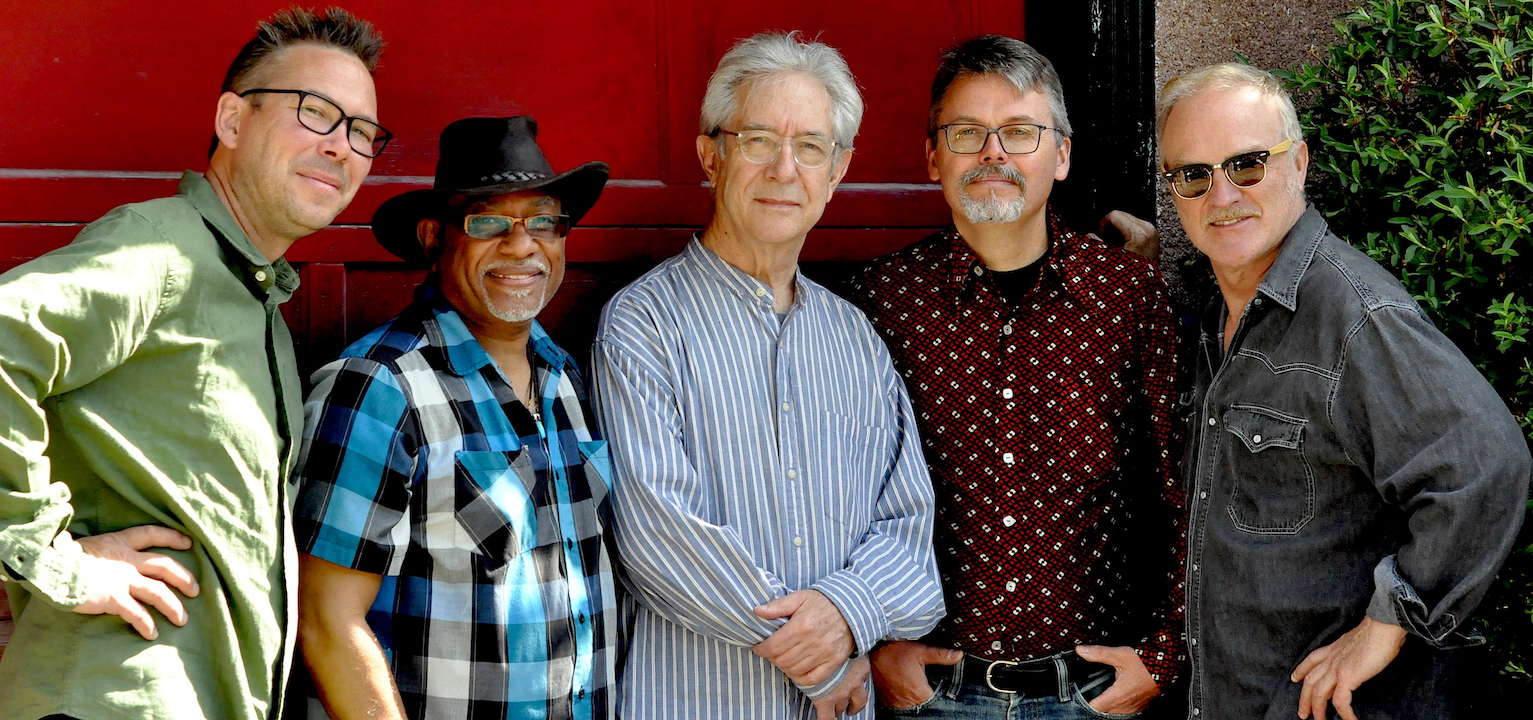 Daniel Cook & The Radiators is an original West Coast roots group from Victoria, BC. They'll have you stomping your feet and singing a long. With Robert Cromwell's solid grooves, Ryan Rock's funk-driven bass, Norm MacPherson's magical lead guitar, the multi-instrument juggling of Sam Torrance, and Daniel Cook's well-crafted song writing, these contagious melodies and timeless stories are blended with vocal harmonies into a tasty mix of indie-folk, funk and country.
The Radiators
Sam was fortunate enough to have been raised in a fairly musical home with singing, piping, drumming, ukeleleing and music listening parents and siblings. School band was a chance to play flute like Ian Anderson (Jethro Tull) and the opportunity to tour full time with a rock band after high school anchored Sam in a musically accented life. With Daniel and the Rads he gets to add several instruments (guitar, lap steel, flute, percussion, melodica) and vocal harmonies to the performance. Watch for the mad rushes between songs to get the next piece of gear ready. 
Robert is a Victoria drummer & percussionist, singer, rhythm guitar player. Canadian born and currently living in Victoria, Robert has been involved in the Victoria live music scene for more than a decade. 
He is familiar with various music genres . Country ( prefer pre-1970's ), British Rock ( 1960's-70's ) , Motown, Soul ( R&B ), Classic Rock, Beatles, American Rock and Roll, Cajun, Zydeco, Tex-Mex, Reggae ( his second favourite ! ), Rockabilly. Jazz-funk fusion is his favorite jam music.
Norm MacPherson
Born in Victoria, BC, Norm began playing quitar as a teenager. He honed his skills playing in bands such as Blues X Five, Moxie, and Skylark. Norm also spent 10 years playing and touring with Valdy, after which he moved to Ontario. He returned to Victoria in 2014 and has been an active member in the live music scene here ever since. His distinctive and accomplished guitar playing is a perfect fit with The Radiators.
Ryan Rock
Ryan Rock has played bass in Victoria for the past 25 years with PuRRr, Johnny Action Figure, Subtitled, Ghost of Science, The Bends, Solid 7 and most recently with Daniel Cook and The Radiators. He tends to lean on the groovy side and enjoys performing.